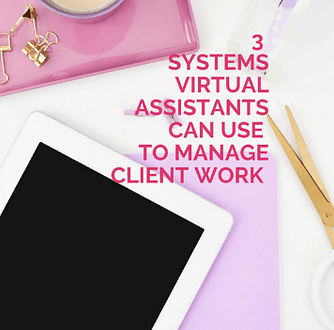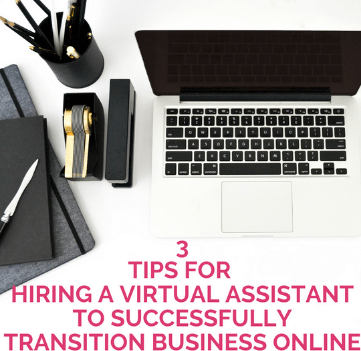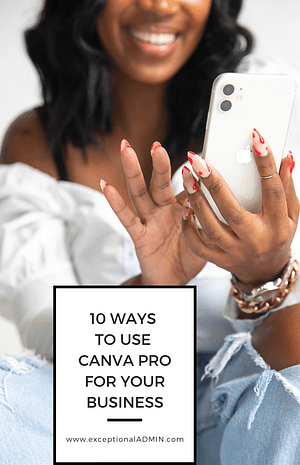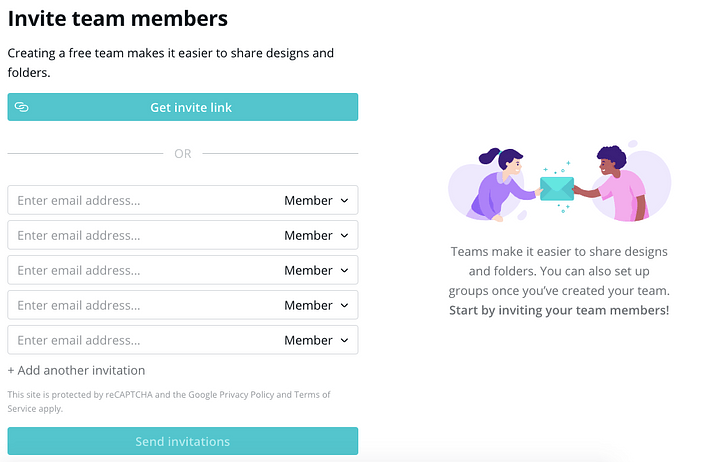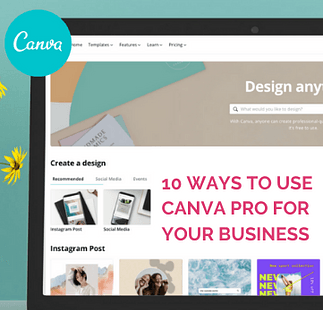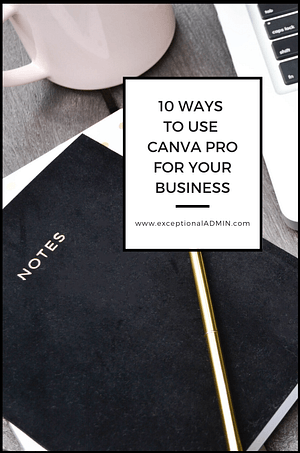 Tags: Canva Pro, logos, design, content planner, premium photos, templates, social media marketing, Brand it Better
Comments (0)
Oct 16, 2020
This post contains affiliate links, meaning that if you choose to click through and make a purchase, I will receive a small commission at no cost to you.
As a Virtual Assistant, I use Canva.com on a daily basis and Canva Pro is my go-to tool for creating website graphics, Pinterest pins, product designs, books and other projects, and even sharing content with my clients. For those of us in an online business, Canva Pro is a timesaver and powerhouse for #WorkingRemotely. Here are 10 ways to use Canva Pro for your business.
1. Collaborate with Your Team
The functionality to work with team members is one of my favourite parts of Canva. When I have design work that is in progress, I can send it to a client to brainstorm, get comments, fast approvals and to get their feedback in real-time. Roles such as Member, Administrator or Template Designer can be assigned, and then you can set up groups.
4. Get Access to Premium Photos
Designing impactful content for newsletters, blogs, press releases and social media marketing means you need access to fresh, high quality pictures and video.
You may not have enough product photos of your own, especially when you are just starting out as an entrepreneur, but with Canva Pro it is effortless thanks to an entire library of over 75 million premium photos, audio and videos.
5. Content Planner
Schedule and plan your upcoming social media directly from within Canva and publish to seven platforms. This handy tool is a game-changer for the Solopreneur that is short on time.
6. Unlimited Folders
If you design a little, or a lot, there is ample space to keep all of your designs organized and accessible. Canva Pro comes with 100GB storage for all your designs. It can even connect directly to your Dropbox or Google drive, making it even more seamless.
You can send invitations to create a free team and share your folders or individual designs with them. All branding assets are stored in one place, making it easy to stay consistent and have everything you need accessible. You can add as many team members as you want, and assign them different permission levels from the sidebar using the Create a Team option.
2. Brand It Better with Canva
Whether your brand style is bold and high contrast to elegant, muted or anything in between, Canva delivers an unsurpassed experience when it comes to done for you business branding. With just a few clicks, you can be on your way to designing from a template that looks professional, cohesive, and striking.
You'll no longer have to stress about hiring a graphic designer, or struggle with pairing fonts because

Canva

does the heavy lifting for you. If you don't feel like you are the creative type, I've designed a course, Brand it Better with Canva, where I share my tips and strategies for efficiency and design success without the overwhelm. Use the Brand Kit function in

Canva Pro

to store your brand colours, fonts, and logo.
3. Save Time with Magic Resize
If you schedule to multiple social media platforms, then you will love this feature that comes with Canva Pro called Magic Resize. Just think about all the time you'll save when with a few click you can have your design formatted to the correct dimensions to look the best on Pinterest, Facebook, LinkedIn, YouTube and Instagram.
CONCLUSION
The ability to organize, schedule, collaborate and have access to millions of images, plus over 3,000 premium fonts and so many other features means it is a win-win for me. Are you ready to give it a try too and see why I have coffee with my Canva? Click here to get Canva Pro free for 30 days.
What online business or remote work topics would you like me to write about next? Comment below or email me at hello@exceptionaladmin.com with your ideas and suggestions. Share this post and subscribe to the newsletter to stay up to date and get access to my freebies.
BLOG POST:
10 WAYS TO USE CANVA PRO FOR YOUR BUSINESS
Share your thoughts. Your email address will not be published.
9. Templates
Your next project, website, logo or presentation is a snap because you can choose from thousands of free, ready-to-use templates. These templates are professionally designed, which means you can skip the guesswork and get straight into creating.
10. Integrations
At $12.99 per month, Canva Pro is super affordable to get high quality marketing materials for your business. Another highlight is being able to quickly and easily connect and integrate with apps and tools you already use such as Slack, Mailchimp, and Microsoft PowerPoint.
7. Animations
Fade, pan, rise, and slide are just a few of the animations you can add to your text and photo designs. Use this feature to create better Instagram Stories, Facebook ads, and more engaging content and posts in just three simple clicks.
8. Background Remover
Now, this is one little tool that I adore because it can take your stock pictures from dull to wow in just one click. If you have a Shopify store and have ever received generic vendor photos that just don't match your brand aesthetic, you can take the background away in one click. You'll be amazed at how Background Remover takes the overall look and feel of your design to the next level.